Drought Defense in Beverly Hills, Bel Air & Westwood, CA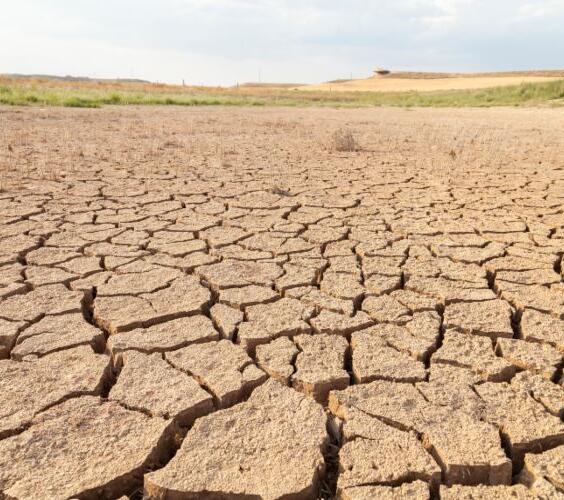 Thriving Drought Resistant Landscaping
For over 35 years, Landscapes by Jeffery has been a leader in luxury landscaping for Beverly Hills, Bel Air and Westwood, California. Our experienced team of professionals specializes in creating beautiful, sustainable environments that thrive even during periods of drought. We realize the importance of drought defense landscaping to preserve limited resources while still achieving stunning results. That's why we offer a variety of drought tolerant landscaping options that you can trust to stay beautiful and healthy during even the driest of times. Our team of landscape designers are dedicated to helping you create a landscape that will stand strong no matter the weather.
What is Drought Tolerant Landscaping?
Drought tolerant landscaping, also known as drought defense landscaping, is a type of landscape design that utilizes plants and other materials that can thrive in drought-like conditions. This type of landscaping relies on using native or adapted plants and hardscapes to conserve water while still providing beautiful outdoor spaces. By utilizing drought tolerant plants and techniques, the amount of water used in maintaining a lush landscape is greatly reduced. This makes drought defense landscaping an important tool for preserving limited resources and reducing the impact of climate change.
Why Improve Drought Tolerance?
Improving drought tolerance is essential for conserving limited resources, especially in arid climates like California. During periods of drought, water can be scarce and expensive, so it is important to use plants and materials that can thrive with minimal amounts of water. By utilizing drought tolerant landscaping options, you can maintain a lush landscape with little or no additional water consumption. Additionally, drought tolerant landscaping can help reduce your environmental impact by limiting the amount of water that is used in your landscape. This means you can have a beautiful outdoor space while still preserving natural resources and reducing your carbon footprint.
The Solution to Drought Damage
At Landscapes by Jeffery, we understand the importance of drought defense landscaping and have developed a range of solutions to help you protect your landscape from drought damage. Our team of landscape designers can help you assess your current landscape needs and develop a custom plan for creating a lush, beautiful environment that is also drought resistant. We specialize in selecting drought tolerant plants and hardscapes, as well as utilizing specific irrigation techniques to ensure that your landscape is prepared for any drought-like conditions. With our expertise in drought defense landscaping, you can trust that your outdoor space will remain beautiful and healthy even during the driest months of the year.
Strategies to Protect Your Landscape During Droughts
At Landscapes by Jeffery, we utilize a number of wide-ranging strategies to protect your landscape during drought conditions. These strategies include selecting drought defense plants and hardscapes, as well as using advanced irrigation techniques to preserve moisture throughout the landscape. We also specialize in developing custom plans for each individual property that take into account the unique needs of each location. With our long-term experience in drought defense landscaping, you can trust that we have the expertise necessary to help your landscape survive even the harshest of droughts.
Benefits of Drought Tolerant Landscaping
There are many benefits to drought tolerant landscaping. By using plants and techniques that conserve water, you can save money on your water utility bill while still having a beautiful outdoor space. Additionally, drought defense plants are typically better equipped to handle the changes in climate that come with the seasons. And by using native and adapted plants, you will be supporting local wildlife and ecosystems. With Landscapes by Jeffery, you can trust that your drought defense landscaping will look and function beautifully for years to come.
FAQs About Drought Resistant Landscaping
Q: What kind of drought resistant plants should I use?
A: The best drought tolerant plants to use will vary depending on your location and climate. Generally, native and adapted varieties are best for conserving water and other resources.
Q: How often should I water my drought tolerant landscape?
A: The amount of water you need to use in a drought resistant landscape will vary depending on the specific plants and conditions within your space.
Q: What other strategies can I use to conserve water in my drought defense landscape?
A: In addition to selecting drought tolerant plants, there are several other strategies you can use to conserve water in your drought resistant landscape. These include mulching and utilizing rain barrels or cisterns to capture and store rainwater.
Q: How long does drought resistant landscaping take?
A: The timeline for creating a drought tolerant landscape will depend on the size of the project and any existing conditions that may need to be addressed.
Whether you are looking for help creating a drought resistant landscape from scratch or would like to update your existing landscape with water-saving strategies, you can count on Landscapes by Jeffery to provide you with the knowledge and expertise necessary to protect your outdoor space during drought conditions. Contact Landscapes by Jeffery today to find out about how we can help you create a beautiful and sustainable landscape.
Let Us Help You Create the Perfect Drought Defense Landscape
At Landscapes by Jeffery, we have over 35 years of experience in luxury landscaping for Beverly Hills, Bel Air, and Westwood, CA. We are committed to helping you build a drought defense landscape that is both visually stunning and functionally sound. Whether you are looking to install a new landscape for the first time or are looking to make improvements to an existing space, we will work alongside you throughout the entire process to make sure that you get the results you want. Contact us today and let us help you create the perfect drought defense landscape for your home or business.